MidJourney Aspect Ratio Explained
You've probably heard the term "aspect ratio" before. MidJourney AI uses aspect ratio as part of the prompt writing process.
With MidJourney, the aspect ratio is the width to height of your photo. It's usually expressed as a number like 4:3 or 3:2, but there is a wide range of other sizes you can use as well.
Keep in mind that aspect ratio parameters get normalized during processing. For example, –ar 3:2 is the same as –ar 1920:1280 once you use the "Max Upscale" option. If you choose an aspect ratio that isn't supported, MidJourney will choose the closest one so your results look as similar as possible.
Wondering how to use the aspect ratio parameter like a pro? Keep reading because in this article, I'll explain the MidJourney aspect ratio and how to use it to get stunning AI artwork results!
UPDATE: MidJourney updated V5 and Niji aspect ratios!

V5 now supports ANY aspect ratio, as long as it's a whole number. They also improved composition and quality with wide aspect ratio images.
Why Aspect Ratio Matters with the MidJourney AI
Using dimensions in your MidJourney art will affect your final results. For example, if you want to create a full-body painting of an elf in Middle Earth, you'll need to use an aspect ratio that's taller than wider.
If you were to use the opposite, MidJourney would cut off the lower portion of the elf and give you the head-to-waist area.
Let's try it out so you can see what I mean.
MidJourney Aspect Ratio Example 1: 9:16
Taller than Wide (Portrait)
Here's MidJourney artwork of an elf in Middle Earth using the aspect ratio of 9:16. The prompt I'm using looks like this:
"Concept art of a beautiful female elf holding a leather bag, intensely gazing into the camera, Middle Earth village in the background, --testp --ar 9:16"
Here are the results: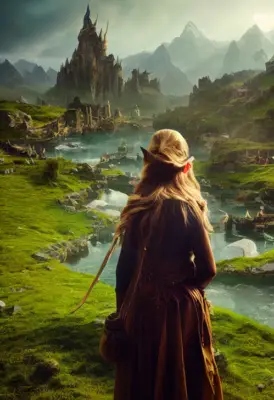 MidJourney Aspect Ratio Example 2: 16:9
Wider than Tall (Landscape)
Next, we'll use the same prompt but with an aspect ratio of 16:9 instead:
"Concept art of a beautiful female elf holding a leather bag, intensely gazing into the camera, Middle Earth village in the background, --testp --ar 16:9"
In contrast, here's how MidJourney AI interpreted that: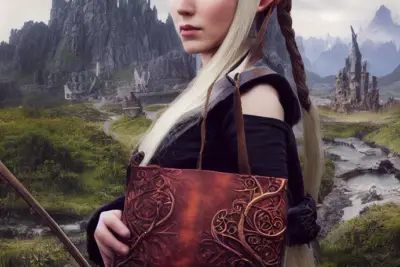 You can see by not allowing the AI enough height; the elf is cut off at the eyes.
MidJourney Portrait Aspect Ratio
When generating MidJourney art, specific styles work better in portrait size.
A portrait aspect ratio is best for:
Book Cover Designs
Pinterest Pins
Social Media Posts
Photographs of People
Most Printable Art
Close-Ups of Specific Features in MidJourney art
MidJourney Landscape Aspect Ratio
On the contrary, other images work best in landscape size.
The landscape aspect ratio is best for:
Computer Wallpapers
YouTube Video Thumbnails and Covers
Facebook Cover Images
Nature Scenes
Concept Art
9 Examples of Common MidJourney Aspect Ratios
To use any of these size ratios in MidJourney, use this prompt:
--ar SIZE
Replace "SIZE" with whichever size you're going for. Place it at the end of your prompt after you give the MidJourney bot details about your subject and scene. See my examples above.
I've specified the width and height before using the --w --h parameter, but the official word from MidJourney is to use --ar instead.

"Keep in mind that –ar is better supported and should be used in place of –w or –h" -MidJourney
Using the same starting image, here are nine different aspect ratios so you can see the differences. I think visual examples are the best way to explain the differences. 😉
Portrait Prompt Parameters
--ar 9:16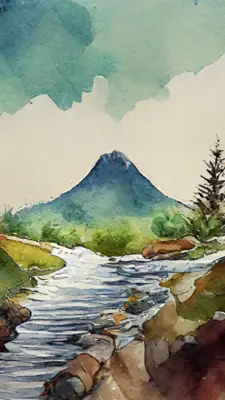 --ar 4:5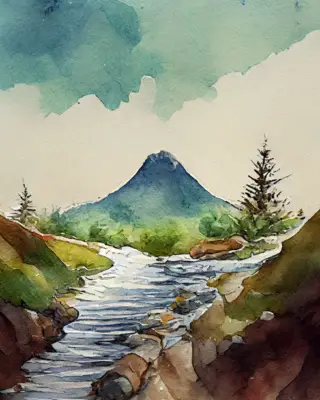 --ar 3:4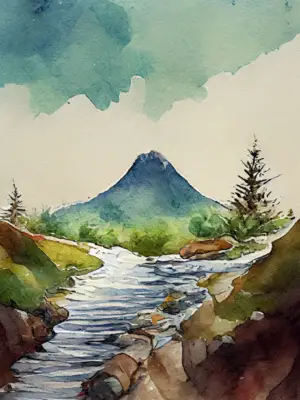 --ar 2:3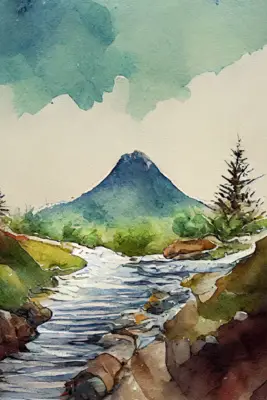 --ar 10:16 (great for photoshoots)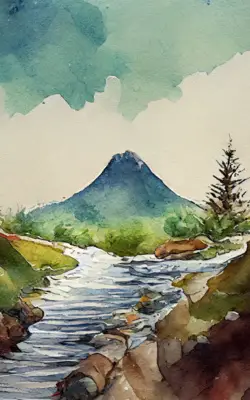 Landscape Prompt Parameters
--ar 16:9 (the most common widescreen format)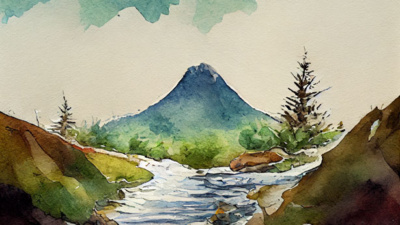 --ar 5:4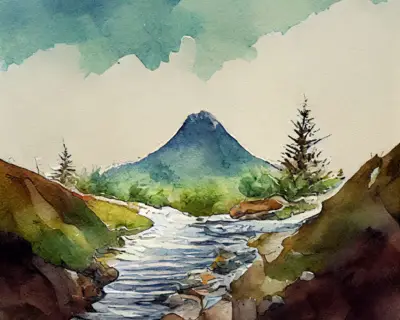 --ar 4:3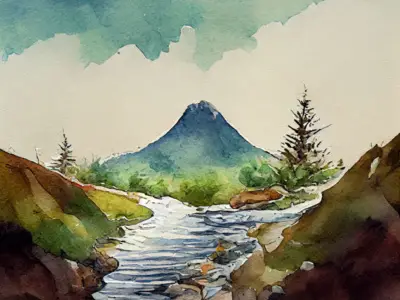 --ar 3:2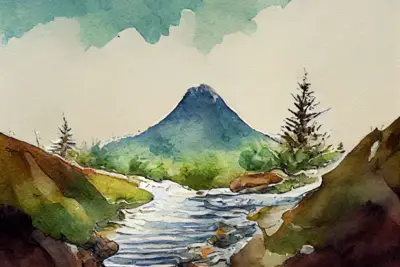 Square Prompt Parameters
MidJourney's default size is square, equivalent to 1:1. If you don't specify an aspect ratio parameter, you'll get a square image. All of the examples above started with this perfectly square image before I cropped them into the various aspect ratios – this is the original.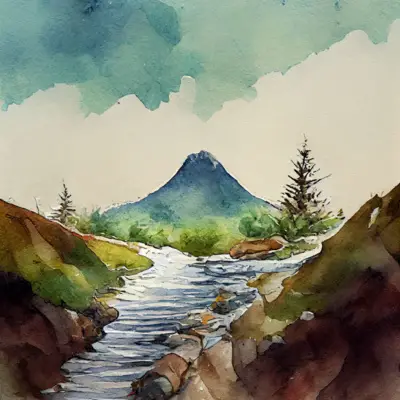 Aspect Ratio Calculator
Need help figuring out the best aspect ratio for your project? Use my free MidJourney aspect ratio calculator: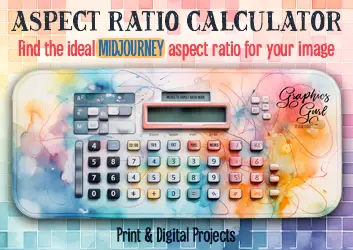 I hope this helps you create better MidJourney art!
As you can see from the examples, choosing the right aspect ratio makes a difference in how much of your image shows up. MidJourney aspect ratio also affects which elements in the scene get focused on the most. Where do you want to lead the viewer's eye?
In summary, rather than merely the size of the overall image, MidJourney aspect ratio changes the composition. Experiment with your images and see how creative you can get with these different aspect ratios. Have fun!
Need to know common social media and design aspect ratios so you can use them in your MidJourney prompts? Check out my Standard Aspect Ratio Guide, which covers all the major social media platforms, photography, and graphic design projects with visual examples.
PS. Don't forget to download my free MidJourney prompt writing worksheet while you're here.